1. From your Fulfill Engine Store homepage, select Products.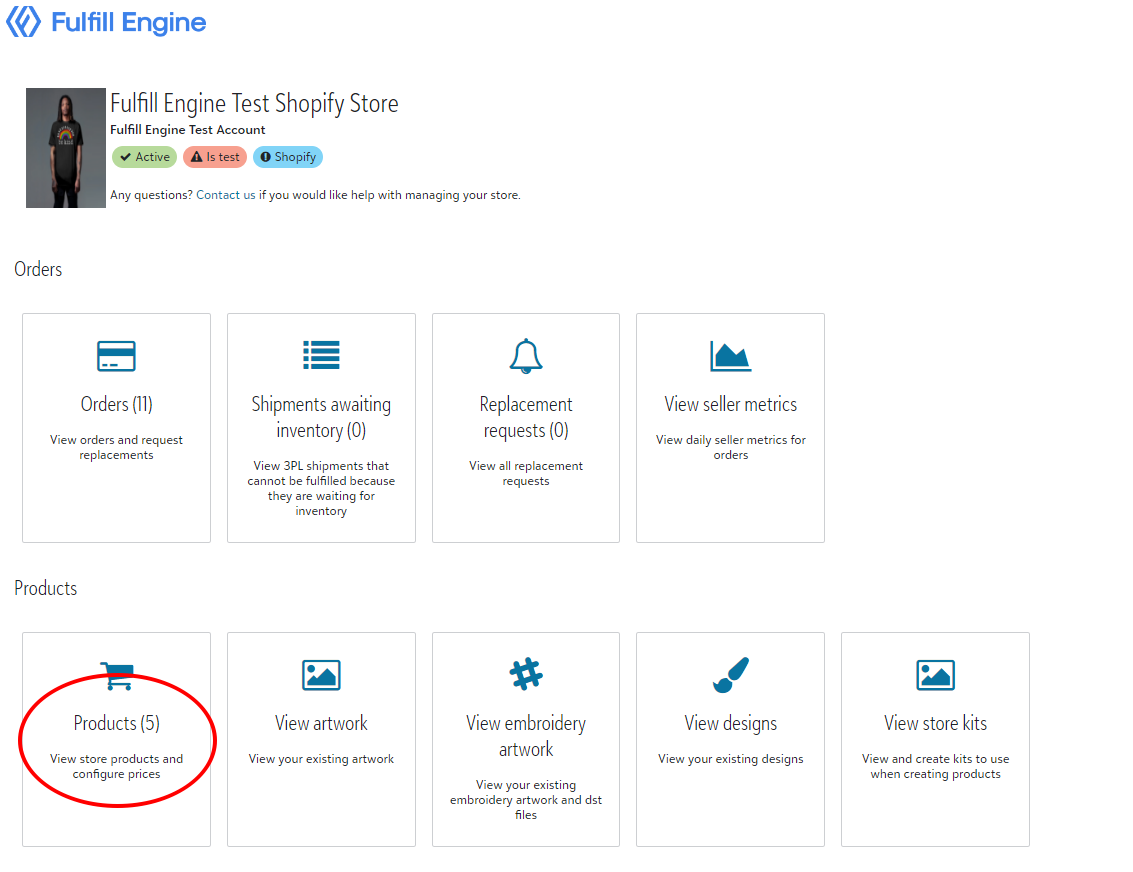 2. On the products page you will select +Add > Product.
3. It will prompt you to select the decoration method, you will then be redirected to the catalog. Here you are able to search for new products, or quickly navigate to a specific item by searching the SKU number.
In this example we will select the "64000" product.
4. You will then select either an existing design, or build a new design.
An existing design is one you have created before where the file, size, and placement are pre-determined. If you are building a new design you will follow the prompted to upload your art file then select the size, placement, and other details.
5. Select the garment colors. You are able to offer your design on a variety of garment colors with a few clicks.

When you select the garment colors, a mockup kit will automatically generate on the right hand side.
These are the images that will auto generate to your Shopify store.
Confirm your inventory: if an item is low on inventory a warning will populate. Since our inventory is pulled live from the suppliers, if something goes out of stock, the option to order will automatically be pulled from your Shopify store until it becomes available again.
6. Create design and name your product. You will have the option to provide a short name that will be used in SKU values for the Shopify variants.
7. After the process completes your Fulfill Engine product(s) will have been created and pushed into Shopify.
You are able to review, edit, or remove products from your Fulfill Engine Store homepage under Products.