1. From your Fulfill Engine Store homepage, select Orders.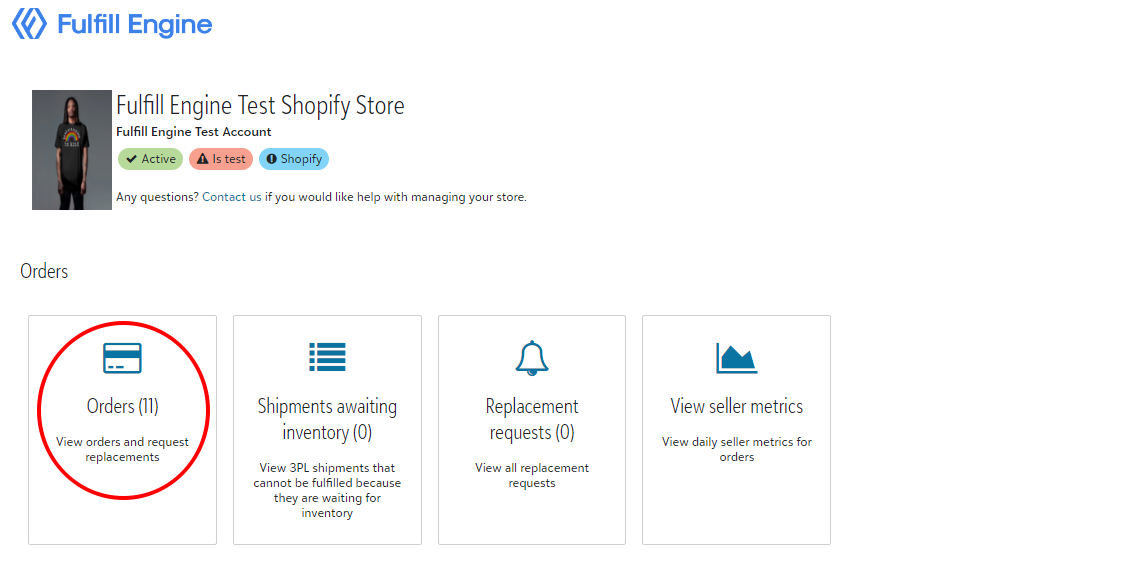 2. Search for the Order id or Custom id and select into the order link.

3. Select Tasks > Request replacement
4. Select the replacement reason from the drop down menu and type any notes needed to explain the reason.
5. Select the item(s) requested for replacement.
6. Upload an image of the product(s) that need replacement. Be sure the photo clearly shows the reason for replacement. Select Request replacement to submit the request.