You are able to alter product details on the store's homepage under Products. Once within the Products tile, you are able to select the specific item you are wanting to change. From the Tasks dropdown, you will be prompted with options.
Below is a walk-through of commonly asked questions!
If you still need assistance, reach out to us at info@fulfillengine.com.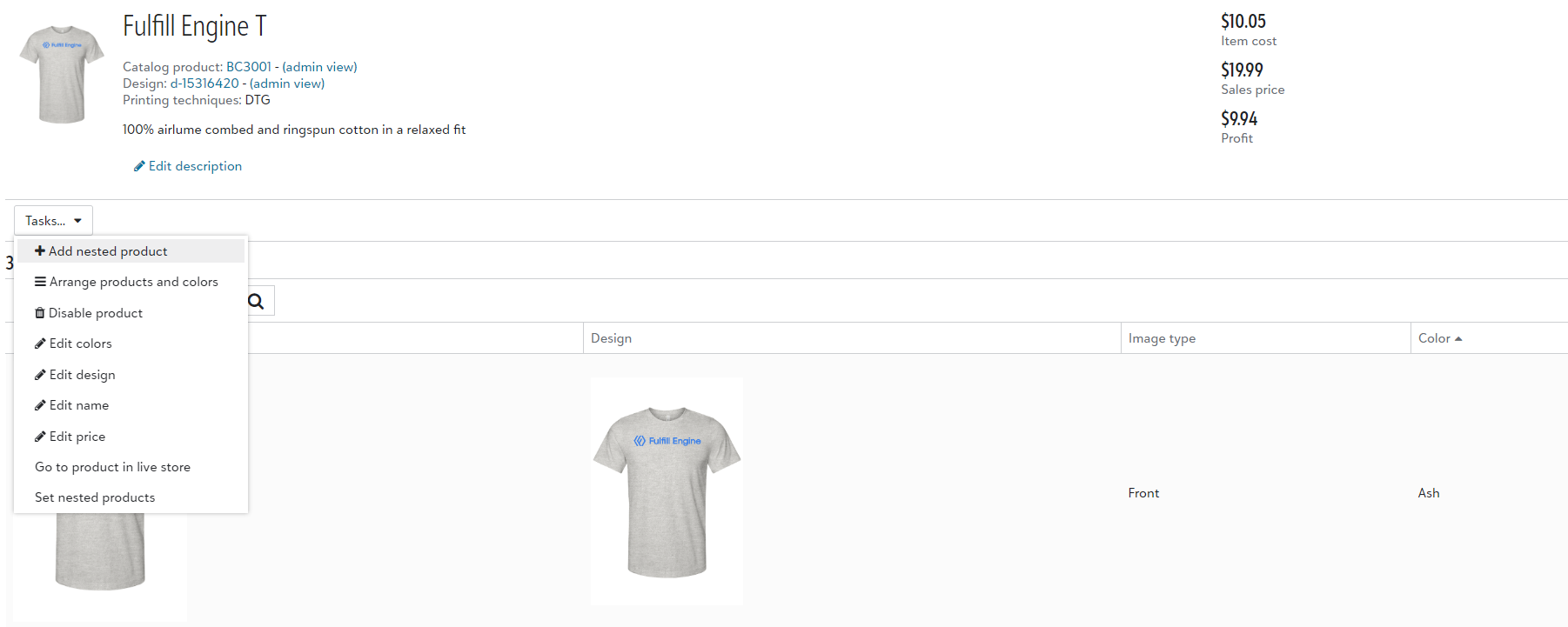 Arrange products and colors
This option allows you to change the default color of the main product image as well as the order in which they show on the storefront.

To change the default color you will select the pencil icon under the garment. To change the order, select the item, and while holding down, manually move the icon to the desired location.
If your products are organized into categories, to change how they appear on your storefront, you will need to go to Categories from your Sales Portal under Products.

From here you will need to select into each category and from the task drop down, select Arrange products and colors.
Edit Colors
If you would like to change the color selection offered on this product, you will select Edit colors from the Tasks dropdown.

Once here, you will see all colors offered within the product selected as well as the correlating mockups which will show on the storefront. When a color is selected, a checkmark will show on the color icon.
Edit Design
You are able to easily update a design without needing to delete and recreate variances! Simply select Edit design from the Tasks dropdown.

This will take you through the same flow as when a new product is created. Once you have made the appropriate changes, you will confirm the garment colors and select to Save product.
To save time, the system will still reflect the garment colors previously selected!
Edit Price
You are able to edit either the fixed price, fixed percentage, or fixed sales price. The system will automatically calculate the sales price (the cost to your customer) and your profit!

Any changes you make to the product will immediately reflect on the storefront!